My sisters 5 year birthday it coming up soon and I she has requested a crotched crown in shiny sparkly golden  yarn. I thought the a knight costume would be perfect, she already have a few princess dresses. I made a crown in shiny golden jersey and a mantle in shiny emerald velour and bough a wooden sword.
I made a mantle pattern after one of her t-shirts, used the same shoulder slope and just continued  downward.
To make it sturdier a inserted a thick steel treed in the points of the crown.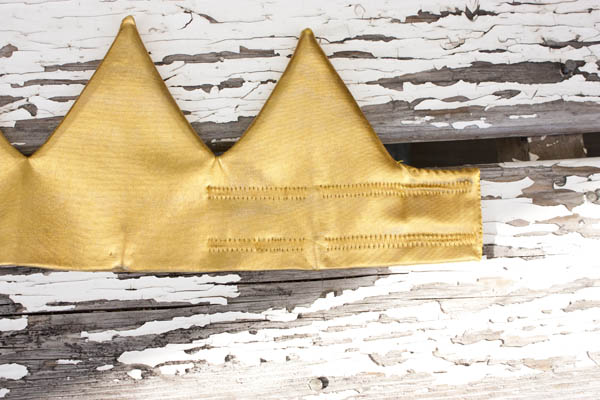 I used a wide zigzag  on one side and hooks on the other side to fasten it .

This entry was posted in