This is made of an amazing light and tightly woven 100% cotton fabric with a silk feeling to it, the only problem with it was the width, it was quite narrow; about 1 meter. I didn't think of that when I purchased it and therefore did not have enough to lengthen the skirt as much as I wanted. The pattern is Robe Réglisse from DEER and DOE. This is a part of the Fall for Cotton sew-along.
I added darts in the sides of the skirt.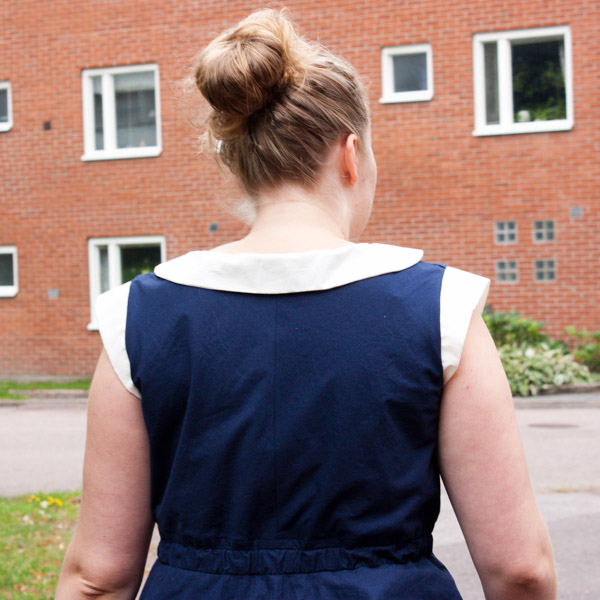 For the next one and there will be a next one i will use the sleeves and collar for one size smaller, to make it lay flat the collar is a cm wider than the neck in the bodice and it was not as smooth as if could have been but that's my personal preference. I will also make the skirt longer this is a little to short for me to be comfortable without leggings.
This entry was posted in